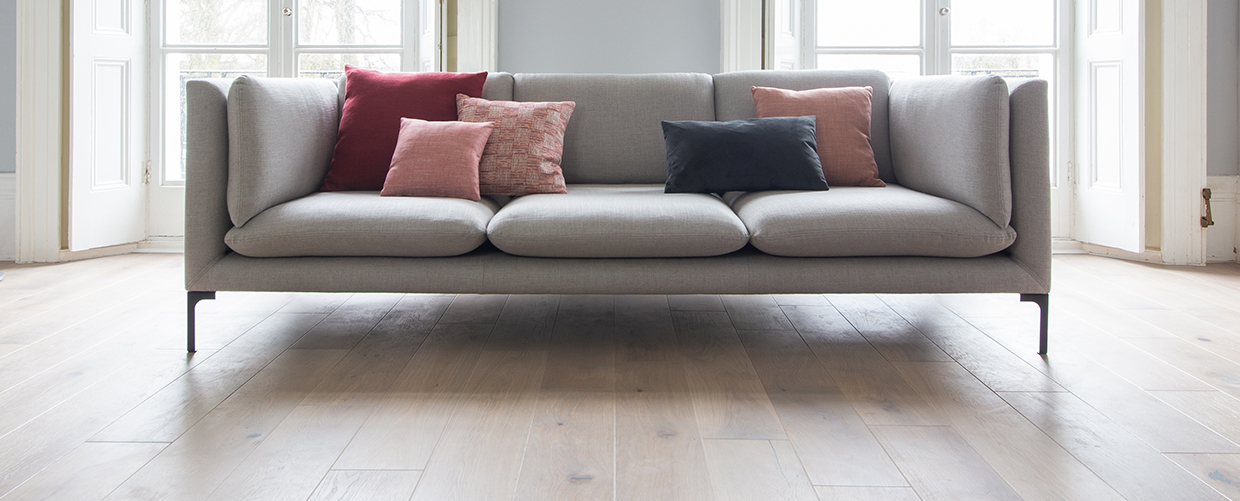 Premium, contemporary Great British design.
Contemporary British furniture designs supplied directly from quality British furniture makers. With our studio in London and our factories based in the heart of England, British Design Shop offers a fully bespoke upholstery and crafted furniture service. In creating your own unique pieces, you can either select one of the designers recommended fabric options or choose from a wider selection of over 90 fabric options that have been carefully curated by our design team. To help you make the perfect choice we will send up to 6 fabric samples to your door free of charge. Our policy is to provide an easy and relaxed ordering and delivery service. For larger items such as a sofa we will send a specialist two-person delivery team, items will be taken all the way to your specific room, assembled and any unwanted packaging removed. Buying from the British Design Shop means buying authentic British designed and made goods direct from the maker, created by skilled local craftsmen, using only the most select materials.
Design and craft, hand-in-hand.
Our pieces are shaped by the here and now, bringing distinctive style to everyday living. But created to last by blending contemporary furniture design with a respect for time honoured methods and carefully chosen, quality materials. In our world, contemporary design blends seamlessly with traditional furniture making skills honed over time. Designers and craftsmen working intuitively together to make classic designs of the future.