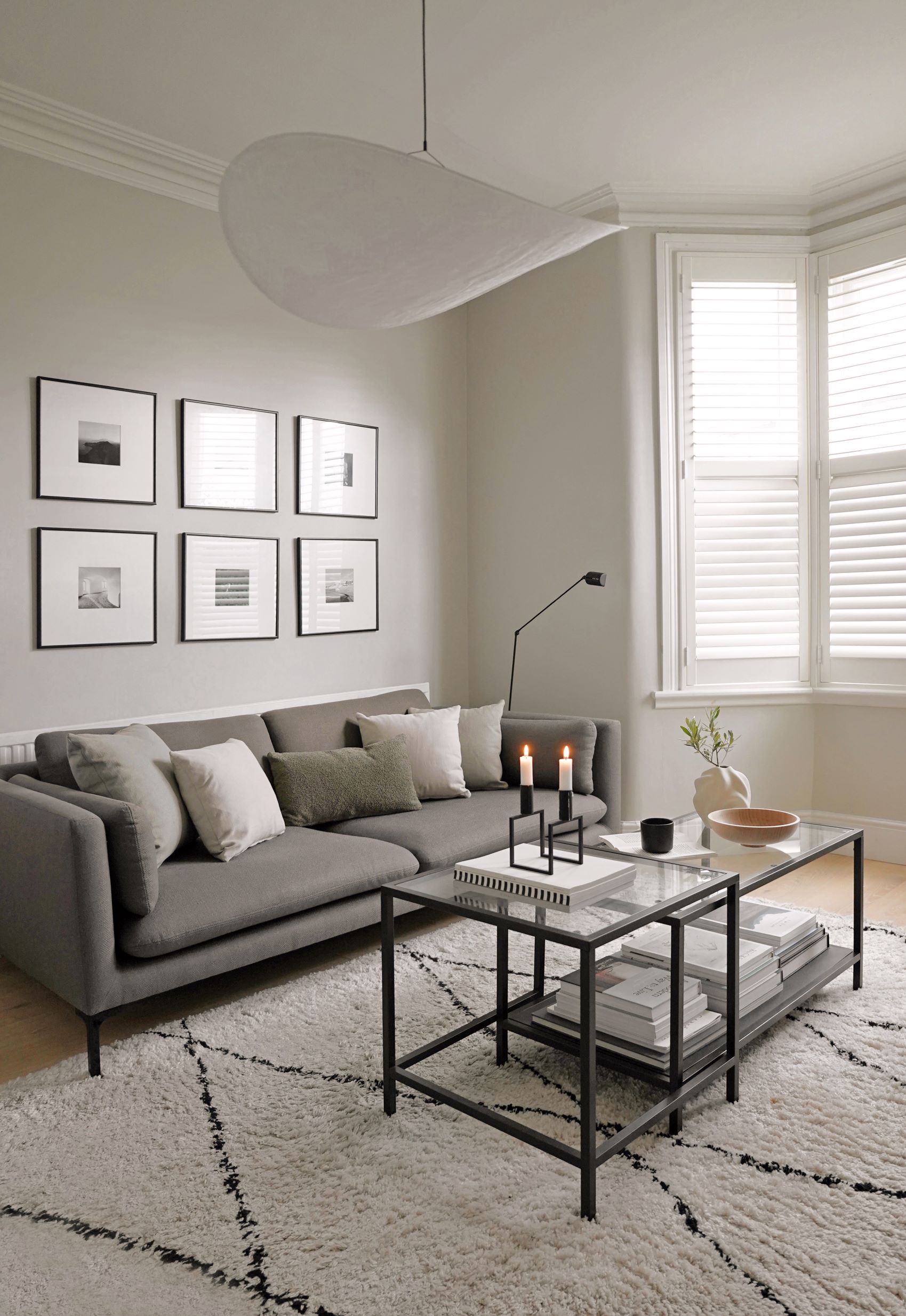 Meet the Stylist: Abi Dare and our scatter cushion collections
Inspired by the great British outdoors, Abi Dare's selection of colour palettes and fabric textures for our scatter cushion collection will surely transform your living spaces giving the uplift of mood you desire to create. Abi shares with us her inspiration and tips on arrangement of the scatter cushions for your sofas.
The idea behind the packs is to make it as easy as possible for you to choose cushions that suit your space, your decor and the way you sit. It's often those finishing touches that are the hardest thing to get right, so we've taken the hassle out of the decision by pre-selecting complementary colours, sizes and textures that all work together beautifully.
The packs are available in four different palettes, each inspired by a different element of nature. I took my own photography as a starting point and then spent days poring over fabric samples, experimenting with different combinations to get things just right. My aim throughout the process was to ensure that there's something for everyone – whether you like soft neutrals or more vibrant hues, a minimalist look with just two or three cushions or a sofa piled deep with as many possible! I was also keen to make sure the packs will last for years to come, so rather than anything trend-led you'll find timeless colours and high-quality, durable fabrics such as linen, recycled cotton and bouclé.
For each palette there's a two-cushion pack containing a 50 x 50cm cushion and a 40 x 40cm one, plus a three-cushion pack with two 40 x 40cm cushions and a rectangular 50 x 30cm one. You can buy just one pack, or mix and match them to create an individual look with as many cushions as you want. All the palettes were conceived to look great on their own or paired with another, and if you want to introduce a bit of pattern we've suggested a few complementary options for each one.
The packs were designed with British Design Shop's furniture in mind, but they work well on any sofa or armchair. They're also ideal for bedrooms, especially the three-cushion option with its bolster-like addition.
Here's a closer look at each of the palettes and the inspiration behind them:
Muted greens and greys
Shown styled on my own sofa in the above images, this soothing combination of silvery greens and greys is reminiscent of the leaves, fern fronds, sprouting mushrooms and textured bark found deep in the forest. Pair with beige, off-white, brown or grey sofas.
Earthy neutrals
This mix of soft beiges and off-whites takes its cue from the dried grasses of late summer. Combine with a sofa in another warm neutral for a harmonious tone-on-tone look, offset with muted blue or green, or pair with almost any vibrant colour for a striking contrast.
Moody blues and greys
This moody yet calming palette of cool blue-greys was inspired by the wide horizons, stormy skies and deep, inky waters of the British coast. It complements blue and grey sofas, or provides a beautiful contrast with warmer beiges and off-whites.
Warm, bold hues
This vibrant selection of burnt orange and ochre was inspired by flame-bright autumn leaves and is offset with a dash of neutral beige. Pair with jewel-like hues of blue or green to make a bold statement, or use to enliven neutral upholstery.